Famous for lavender and warm smiles, Toulouse earned its "Pink City" moniker thanks to the many red-bricked buildings that fill the culturally rich and vibrant city. While the stunning architecture is reason enough to visit this French regional capital, there are many other adventures to be had here as well. Here are our picks for the best things to do in Toulouse.
A Capitole Welcome
An attraction that is not be missed, the red-bricked Capitole, Toulouse's City Hall, dominates the main square that bears its name. With an iconic red and white exterior that captures the city's unique architectural voice, it's easy to stop and admire its grandeur while enjoying a cup of coffee at one of the outdoors cafés facing it. Should you be visiting the city on a Saturday, you may want to stroll around the many stalls of the weekly market or simply observe as the square comes to life.
Pay Tribute to Claude Nougaro, a French Jazz Icon
Toulouse is also the hometown of one of France's best known Jazz artists, Claude Nougaro. In 1966, he released the song 'Armstrong', in honor of the great singer Louis Armstrong. The song expresses Nougaro's sincere admiration for the Jazz master and is also an anthem for racial equality, which school students are sometimes required to learn. In 2018, Nougaro's daughter inaugurated a river boat museum in her father's name that is definitely worth checking out. Exhibitions change every 4 months and various events take place throughout the year. If you're looking for a highly Toulousian experience, this is it!
Soak in the Local History at Saint-Sernin Basilica
Those looking to add a little more history to their visit should head to Saint-Sernin Basilica. Built between the 11th and 14th centuries, the church was named after the city's first bishop. Recognized as a World Heritage Site by UNESCO, it is the largest Romanesque church in France, and is also a stop for pilgrims taking the route to Santiago de Compostela. More than just its historic architecture, however, the Basilica also holds art and music events in addition to its weekly and dominical masses.
Indulge Your Inner Artist at the Musée des Abattoirs
For those with a thirst for contemporary and modern art, the Musée des Abattoirs lies just a few metro stops away from the Capitole. For a fee of 3€ (with free entry for children under the age of 12), you'll be able to indulge yourself in a variety of 20th and 21st-century art exhibitions throughout the year. The museum also offers free access to their library, which contains over 30,000 documents on contemporary and modern art.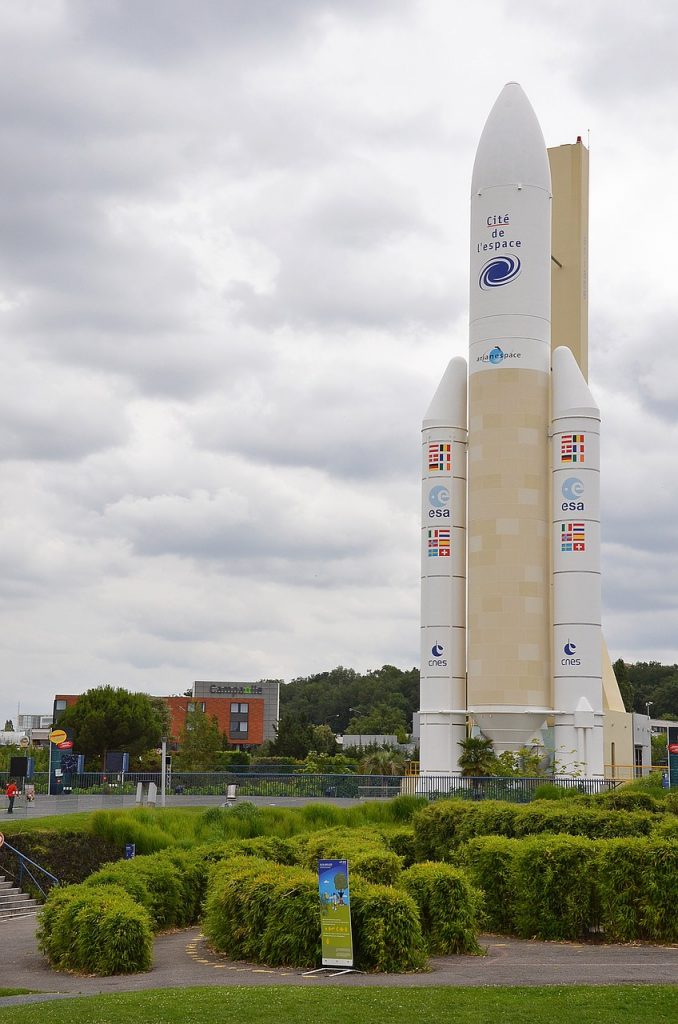 Explore the Final Frontier at La Cité de l'Espace
While Toulouse is an ideal location for those with artistic and historical interests, it also caters to outer space aficionados. La Cité de l'Espace allows you the to gain a better understanding of the universe that surrounds us. The museum offers great insights into our galaxy complemented with interactive activities to create a holistic experience suitable for all ages.
Solve the Mystery of Basilica of la Daurade
For some history with a little more mystery, head to the 5th-century Basilica of la Daurade to view a peculiar statue of a black Virgin Mary. The original statue was once believed to protect pregnant women and new mothers; tragically, it was burnt during the French Revolution. The statue on display today is a replica dating back to 1807, sculpted and painted in the image of its original model, and the reason for its unusual chromatic choice remains unknown to this very day.
Go Crazy for Great Music at Rio Loco
If you're visiting in the summer, be sure to check out the Rio Loco music festival, which is dedicated to a different part of the world every year. Renowned artists from these areas are invited to perform and will transport their audience to a different world through their music.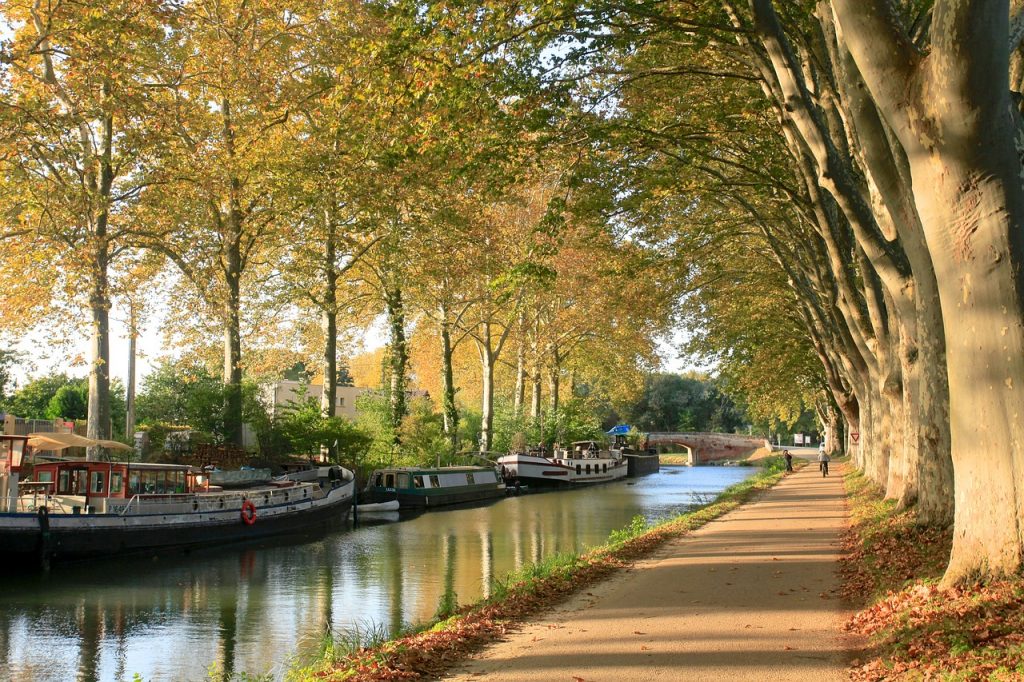 Relax by the Riverside
After a day filled with educational activities, allow yourself to daydream alongside the majestically beautiful Garonne River. The 4th longest river in France, it contributes immensely to the picturesque appearance of the city. Feel free to participate in the city's vibrant river life through activities such as rowing and canoeing, or by exploring the canals that often harbors beautiful private river boats. If you visit in the summer, be sure to drop by the beaches and recreation sites that pop up along the river, as they are filled with activities for the whole family.
Take an Intriguing Airbus Factory Tour
The famed Airbus aeronautical company has its roots in the outskirts of Toulouse, and have set up several attractions in the area with visiting. Aviation lovers have the chance to increase their knowledge of the company at the Aeroscopia museum, or even book a tour to learn more about the manufacturing process of the world's largest passenger airplane – the Airbus A380. Advance booking for the tour is a requirement and – for those outside the European Union – booking at least two working days ahead of your visit is a prerequisite. If you are traveling with young children, an Airbus Discovery tour is also available.
Reconnect with Nature at Jardin des Plantes
Complete your city tour by paying a visit to Toulouse's botanic gardens at Jardin des Plantes. Created in 1794, these gardens was designed to provide medicinal herbs to students of Medicine. Today, they are accessible to all those in need of a change of scenery. Gorgeous and purposefully designed, the gardens are laid out so as to allow areas of relaxation as well as recreation sites for children and families. An oasis in the middle of the Pink City, Jardin des Plantes is a fantastic opportunity to reconnect with nature and with oneself.
While these are but a few of the activities that might interest you in this warmhearted and welcoming city, there are sure to be plenty more that you'll discover on your own. Bon voyage!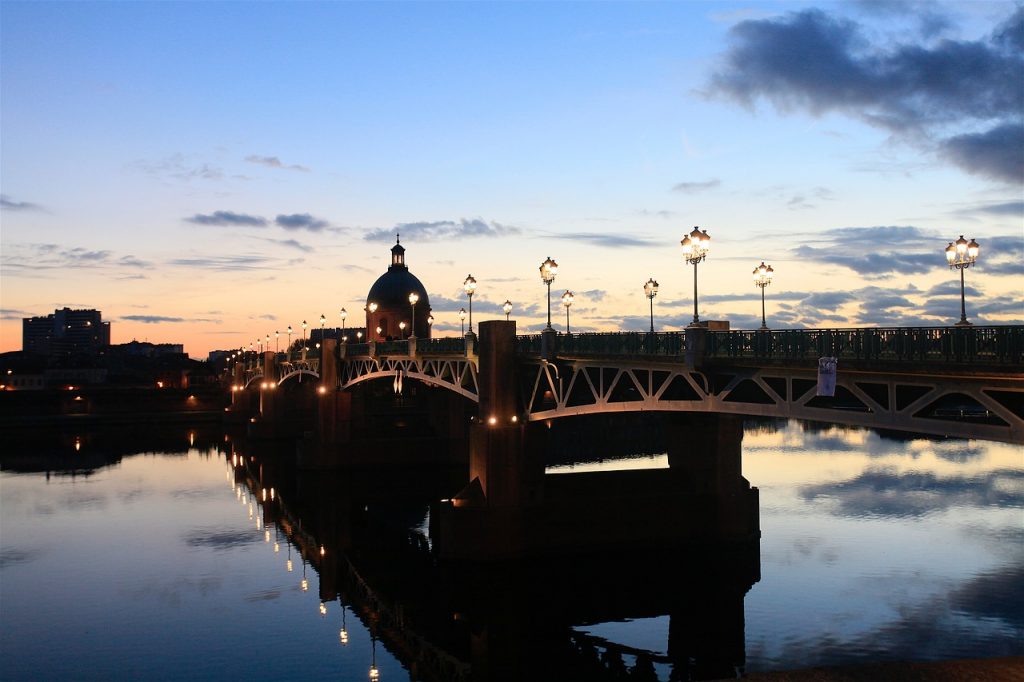 Header photo by larahcv on Pixabay