Perched along the Baltic Sea, Latvia is a country filled with enthralling city and nature escapes that are often scratched off European travel itineraries.
Such a shame it would be to cross off one of the true gems of Eastern Europe.
Astonishing architecture, medieval history, scenic beaches, tranquil forests, and so much more will make Latvia a captivating destination for any taste.
The perfect way to begin a Baltic adventure!
Riga – The Picturesque Capital
Most likely, any trip to Latvia will begin in this beautiful seaside hub. Located along the Gulf of Riga, this sprawling cultural center is teeming with radiant architecture reminiscent of medieval times.
Stroll through Riga's Old Town for a blast from the past. Cobblestone streets, Gothic and Romanesque churches, and stunning views of the Daugava River create a delightful atmosphere.
Riga is entrenched in astonishing history and the elegant preservation of Old Town embodies its multicultural influence over the centuries.
This prominent trading port has hosted a fusion of colliding cultures and grew to become a strategic player along the Baltic.
Central Market is a haven for foodies with loads of culinary delights such as flavorful cheeses, smoked fish, and much more. Līvu Square is a thriving area of town filled with loads of restaurants, pubs, and festive entertainment.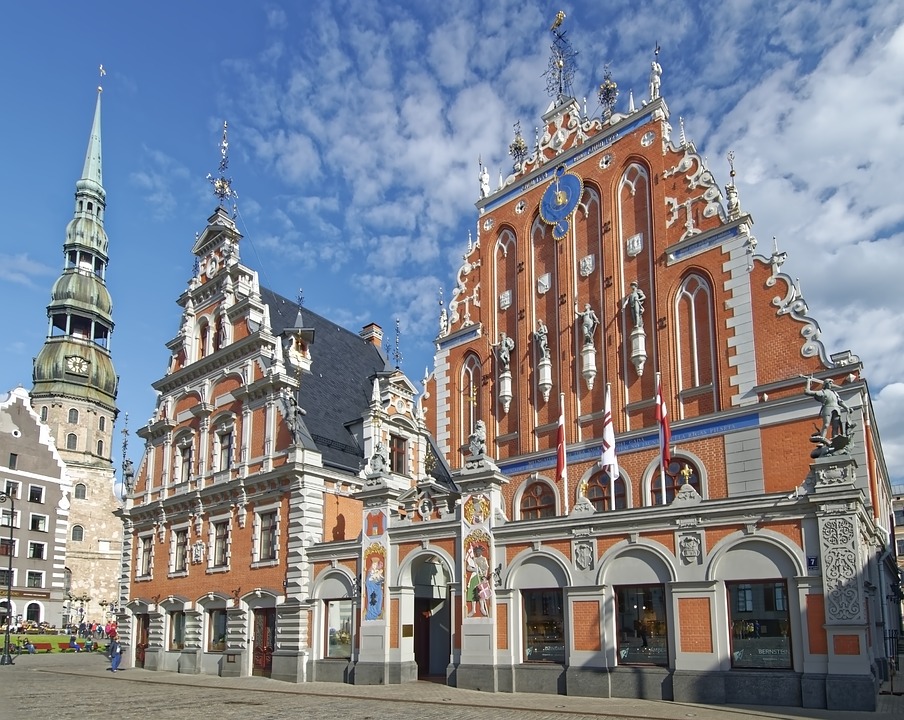 Admire Old Sigulda Castle
The medieval charm of Latvia takes center stage in this historic 13th century stone castle. The Livonian Brothers of the Sword were a group of warrior monks dedicated to protecting the land from invaders.
Through centuries of countless battles, Sigulda has been resurrected time and time again. The alluring ruins of the castle today create one of the most captivating places to see in Latvia.
The former walls of the fortress have been restored to provide a remarkable glimpse into the country's riveting history.
The North and Main Gate Towers provide stellar images of the Latvian countryside.
How to Get There: Depart from the Riga central bus station and head towards Sigulda. Multiple buses make the 1 hour and 10 minute journey each day costing between 2.50-3.50 euro on average.
Unwind at Spa Baths & Saunas
Spa baths and saunas are ingrained into the fabric of Latvian culture and you have endless opportunities to relax.
Pamper yourself at Taka Spa right in the center of Riga. The facility boasts a comfortable atmosphere to take a dip in the pool or relieve stress inside the sauna.
Head over to Baltā Pirts for a more authentic Latvian spa day. Step foot inside a wood-fired sauna or receive an invigorating massage.
For peace and serenity outside of Riga, set your sights for the open-air Sauna Museum to learn about Latvian spa culture. Check out the black sauna which has a layer of soot due to the fire burning beneath stones.
Adventure Awaits at Gauja National Park
Majestic foliage, mysterious caverns, and sweeping valleys make up one of the most beautiful places to see in Latvia.
Nature lovers and thrill seekers will thrive in one of the country's most scenic playgrounds of Mother Nature's design. The Gauja River snakes through Latvia's oldest national park and is surrounded by historical landmarks.
Marvelous sandstone and craggy cliffs contrast beautifully with the vibrant autumn colors of the forest. Rigorous hikes along steep cliffs and through dark caves create the most exciting excursions in the park.
How to Get There: Take the bus or train from Riga to enjoy a picturesque ride with drop off points at Sigulda, Cēsis and Valmiera.
Sunbathe Along the Baltic Coast
Latvia's convenient location along the Baltic Sea provides hundreds of kilometers of beautiful coastline.
Just minutes away from Riga, Jūrmala contains some of the popular shores among locals and visitors. Eateries, nature trails, and everything in between create many fun-filled activities to enjoy a warm summer day.
If you would rather escape the crowds, venture northwards to discover hidden gems such as Lilaste or Saulkrasti.