There is no place quite like Venice. Built on 118 small islands, divided in six districts (called sestieri) its very existence is a testament to human ingenuity. This thousand year old floating city has uncountable places to visit and secrets to uncover. But lets cover some bases and assume we have only one day. This article will help with some general tips and a guide to the must-see landmarks and a few lesser known locations.
We start from Santa Lucia train station. Being a city built in the middle of a lagoon, Venice was extremely well protected from enemy attacks during its time as an independent city state and was only reachable by boat. In modern times a bridge connects Venice to the Italian mainland or "Terraferma" and even though the vast majority of arrivals come by train, you can still put it on your Italy road trip itinerary.
Exiting the station the visitor is catapulted straight away into the visual and sensory experience that is Venice. Instead of roads, intersections and vehicles we have canals, boats and bridges. Right in front of the station is the Ponte degli Scalzi; the first of the four main bridges that traverses the Canal Grande. The main watery artery of the city. Our first landmark right off the bat is San Simeone Il Piccolo, right in front of the train station.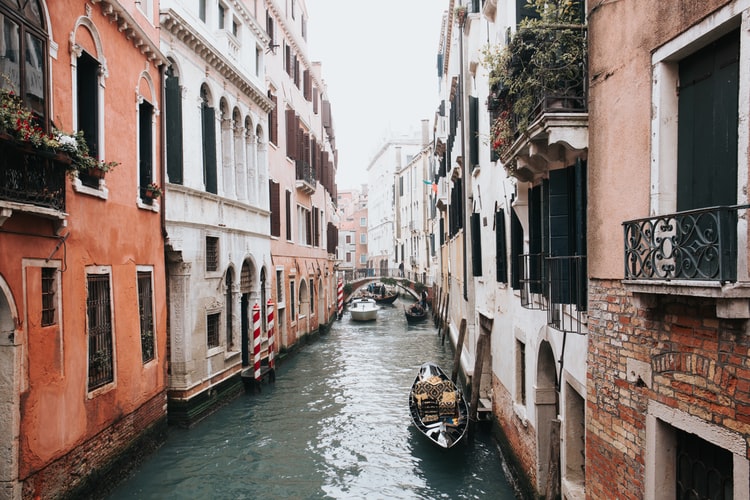 We continue by walking along the Strada Nuova, which links Santa Lucia with Piazza San Marco, the heart of Venice. Don't worry there are signs everywhere that guide the masses toward these two destinations. Along this main road are a near infinity of shops, stately houses and palaces, churches, synagogues (especially if one detours through the Jewish ghetto in the sestiere of Cannaregio) and boutiques that almost become a blur.
Venice is perhaps the best city in the world to just wander off the main tourist trail and get lost in the many side streets, maybe finding out a special and quieter personal spot to reflect and admire the surroundings. In a city so incredibly rich in history and culture, basically every street (calle in Venetian), building, bridge or canal has a story, legend or famed (or cursed) background. But there is simply too much to see so we must soldier on.
Our first stop is in Campo San Bartolomeo. An impossibly elegant plaza preceding one of Venice's mainstays: Rialto Bridge. Before crossing the world-famous structure a niche piece of advice would be to enter the Fondaco dei Tedeschi, so-called because it served as the living quarters for German (Tedeschi) merchants.
In modern times this majestic palace has been reconverted into a luxury mall. Views from the top of this most sumptuos edifice are some of the most awe-inspiring of the city, not to mention completely free (although another tourist trick would be to reserve a ticket online in order to jump queues).

Back with our feet on the ground its time to reach Rialto, admiring its century old jewelry stalls and shops (many specalized in the art of glassmaking) on both sides of the bridge. Take in the view of the Canal Grande, admiring the splendid palaces reflecting in the water. Observe the general hubbub of boats and gondolas criss-crossing about.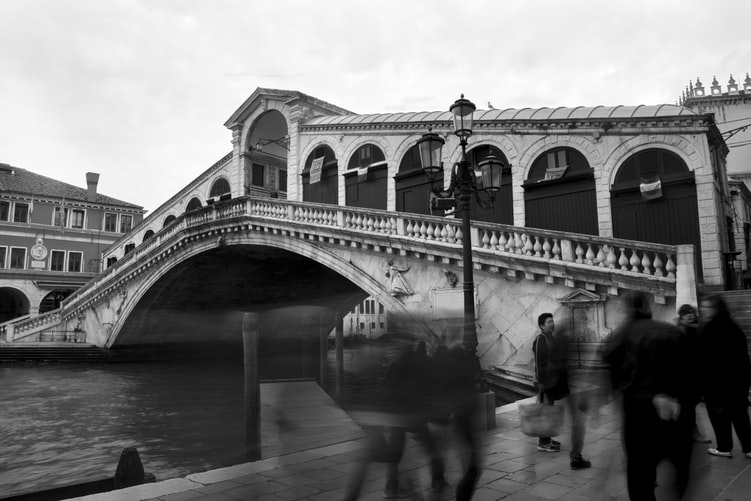 As soon as we traverse the bridge we arrive in the Rialto market, one of the oldest and most active in all of Northern Italy. The market opens every morning until one o'clock except for Sunday, alternating between the fruit and vegetable and fish markets. Calculate your visit carefully to experience one of the last remaining glimpses of "ordinary" Venetian street life.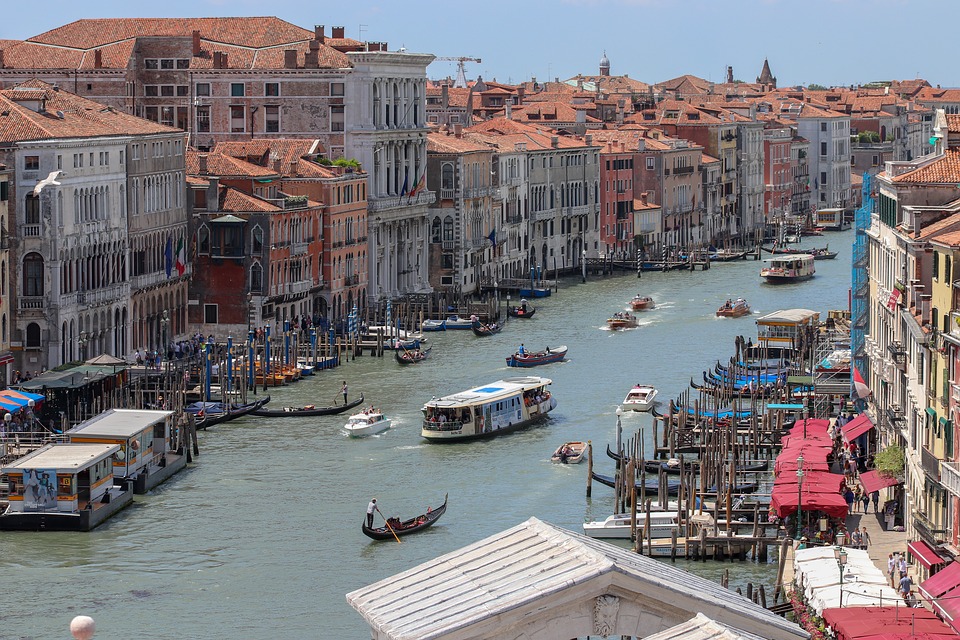 As we move towards lunch hour, it's time to visit a too often ignored cornerstone of Venetian culture: the bacaro. These establishments are everywhere in the city. The the most simple translation would be a small and usually informal bar which offers drinks (usually spritzes and wine) and food at especially low prices.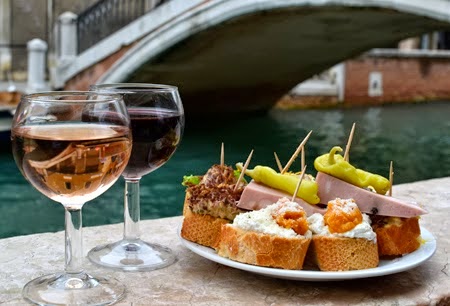 Although mostly tending to alcoholic needs, some bacari, especially in the Rialto, Castello and San Marco area also have indoor restaurants specializing in seafood and Venetian cuisine. An ultimate piece of advice would be to dine in one of these eateries instead of many of the tourist trap restaurants serving generic Italian cuisine at unabashedly rip-off prices.
Some of the best known in the Rialto area are: Osteria Ruga, Cantina Do Spade and the Bancogiro. I specify this one sestiere, because their are seriously dozens of bacari of worthy mention). Here one can relish authentic local cuisine at affordable prices. Staple dishes include: Mozzarelle in carrozza (fried mozzarella with toppings), spaghetti alle vongole (spaghetti with clams and/or mussels), sarde in saor (sardines bathed in vinegar and onions) and baccalà (prepared either alla veneziana or alla vicentina).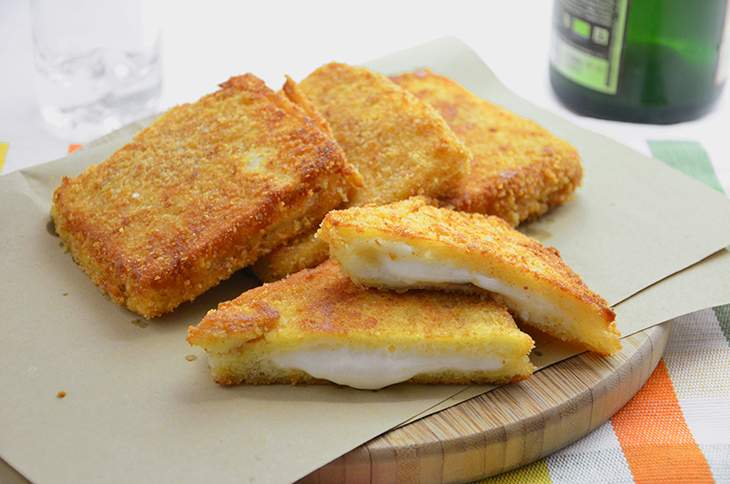 After filling our bellies up, we finally arrive in St Mark's Square. Sometimes words can't describe the enchantment of a place. Piazza San Marco is, and always has been the beating heart of Venice. It is bound on one side by Palazzo Correr (now a museum), on the lateral sides by the Procuratiae Vecchie; the old offices of Venetian administration and on the northern side by the kaleidoscopic Basilica of St Mark's and the adjoined bell tower, arguably the two most recognizable symbols of the city.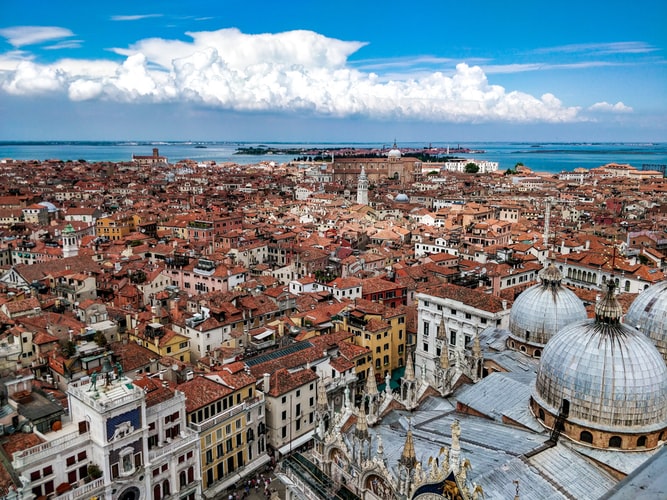 A very good tip would be to refrain from feeding or interacting in anyway with the pigeons that inhabit the piazza. Not only are they dirty, but it is seriously one of the most frowned upon examples of behavior by locals and will set you apart as a total tourist (and not in a good way). It may sound harsh but it's a heads up to how real Venetians think. Also we're pretty sure there are pigeons where you live as well as they're not that exotic.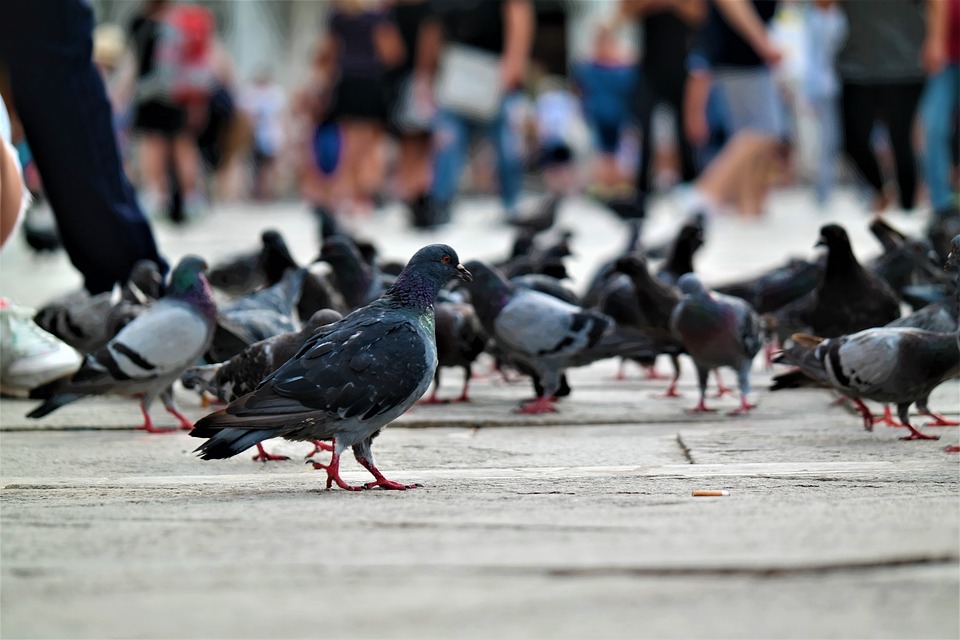 Close by we can admire the majestic Palazzo Ducale; the most striking example of Venetian Gothic architecture in the world (as its the only of its kind) and the headquarters of the Venetian Doge (meaning Duke) and Senate. Moving south-westwards from the Piazza we can find "Harry's Bar" another Venetian institution, albeit for very different reasons.
Much more exclusive than the average bacaro, this bar and small restaurant catered and caters to some of the most famous celebrities of their respective times: Charlie Chaplin, Alfred Hitchcock, Woody Allen and George Clooney are just some of the guests (alive or not) who would frequent this most distinguished bar when in town.
As our time is running out, we move towards the Ponte dell'Accademia (the southernmost bridge across the Canal Grande) on towards the adjacent Fondamenta delle Zattere. A charming promenade to catch a sunset and a glimpse of the nearby Squero di San Trovaso, one of the last operating dockyards where gondolas are still built.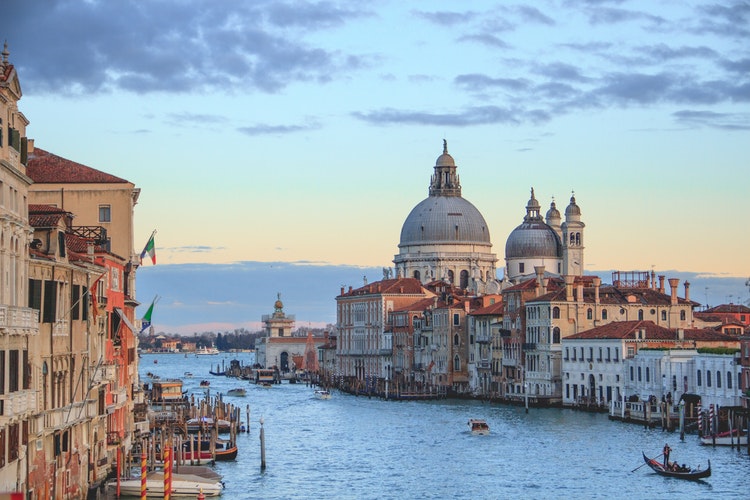 Our last stop is Campo Santa Margherita, this plaza epitomizes the new generation Venice and Venetians. This square is immensely popular with locals, university students and a younger demographic of travelers. Spots like this symbolize the constant spiritual rebirth of a city that has had to deal with such a massive daily influx of tourists that many have criticized, as it almost made Venice into more of a historic amusement park than an actual city.
This square (or campo) with its laid-back bars and shops, where one catch a last spritz before heading back to the nearby train station and go back to real life on continental Europe, is one of the many non-artificial Venetian experiences. Showing that this city still has a vibrant and more importantly genuine feel in some if not most places outside of the more known tourist stomping grounds.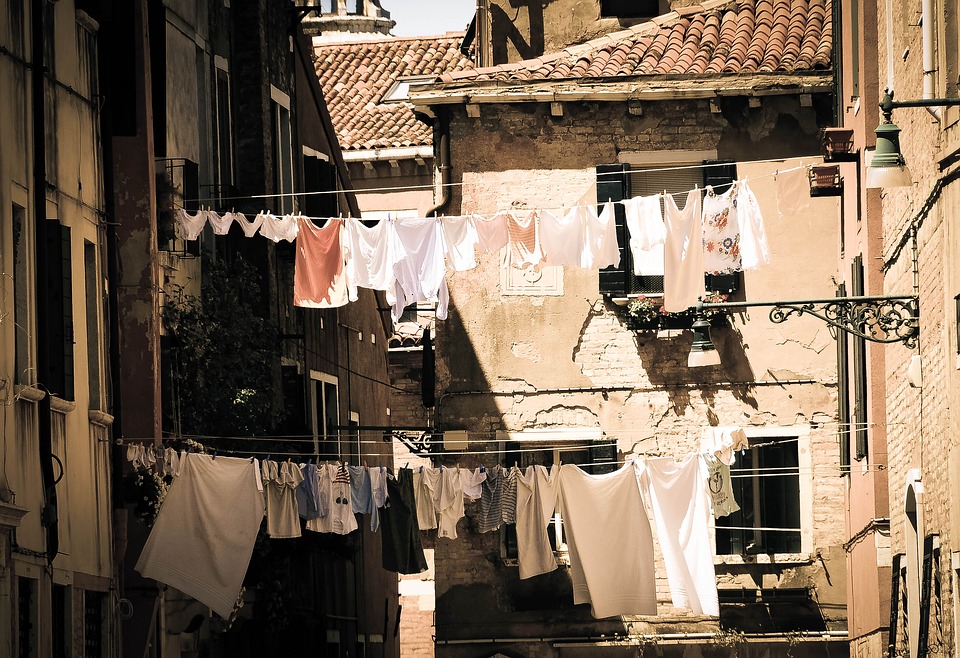 So this was our guide to a quick visit of Venice, without taking any public transport. The city is small by many standards and in any case, it is a much more captivating experience to walk about on foot. "Vaporetti" which are literally water-buses, are still a great experience to navigate through canals and get continually waved at by people on land, but can be quite expensive at 7 euros for a basic ticket.
Gondolas are an even heftier investment. But if riding one is on your bucket list, be prepared to spend up to 130 euros. In any case stay tuned for our next articles on more specific and underground places to visit in this one of a kind city as well as a tour of some less-known but just as tantalizing spots in the Venetian lagoon.