Located in the heart of China, through impenetrable forests, towering peaks, rolling hills and breath-taking valleys carved by the Yangtze river is the province of Sichuan.
This province is seen as one of the archetypal Chinese provinces. Much like Jalisco for Mexico (mariachi music, tequila, rodeos) or Campania for Italy (pizza and mandolins). Think of China and what images instantly pop up? If your first thoughts were Giant Pandas, Shaolin monasteries on mountain tops and delectable but dangerously spicy food then you're simply imagining what makes Sichuan province instantly recognizable to the rest of the world.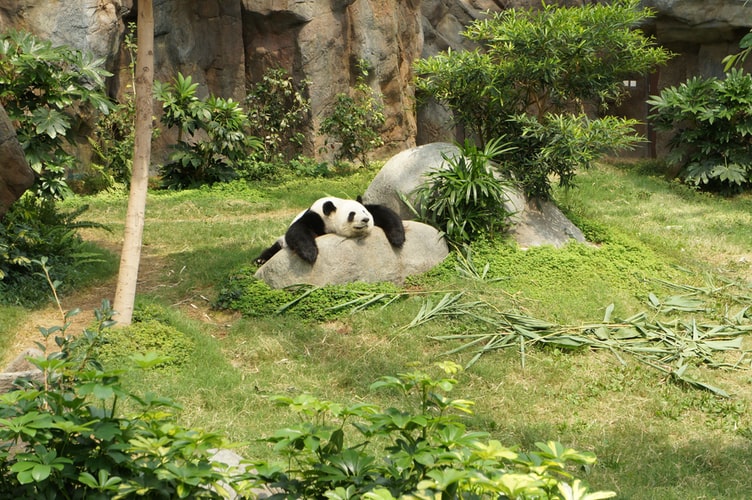 Sichuan is a country in a country, with over 81 million inhabitants and a drastically varied biodiversity and geography and a unique culture and history. It is in this context that we find one of the most breath-taking monuments and for sure one of the best places to visit in China – Leshan Giant Buddha.
How to get there
Chengdu is the capital of Sichuan province and the fourth most populous city in the country, famous for its Panda reservoirs, Sichuan cuisine and history as one of China's Imperial cities. With over 14 million inhabitants it is a major transportation hub of central and western China. Chengdu-Shuangliu airport is one of the 30 busiest airports in the world and flights there are abundant. Getting to Leshan can be a bit trickier. Leshan itself is another bustling city with over 3 million inhabitants (medium size in China) also renowned for its extremely active street-food scene.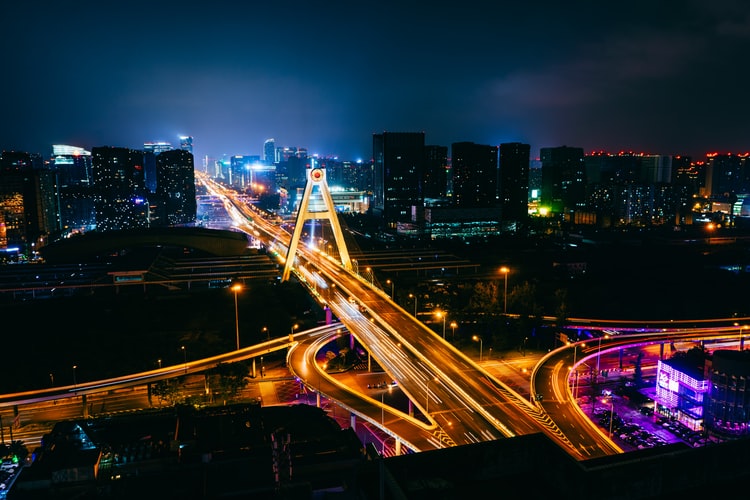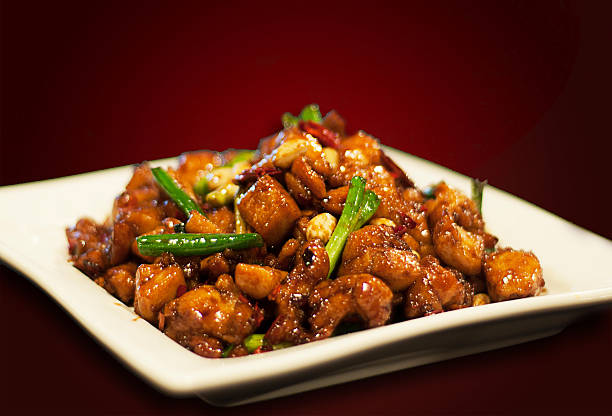 All-inclusive tour guides to the Leshan Giant Buddha can cost up to 600$ per person so with a little sense of adventure one can easily find buses costing around 1 dollar to Leshan station and a subsequent bus to the Leshan Giant Buddha Scenic Area (the official name of the park). There is a lot of information pertaining to reaching the landmark, as it is one of China's most visited pilgrimage sites.
Leshan Giant Buddha Scenic Area
We finally arrive at the park where the Leshan Giant Buddha rests (literally, as it has been sitting down for more than a thousand years). This astonishing 71 meter tall icon was carved from a cliff face of red bed sandstone between 713 and 803AD making it by far the largest pre-modern statue in the world. The Maitreya Buddha (one of the many Bodhisattiva or incarnations of the Buddha) sits at the confluence of the Min and Dadu rivers facing Mt Emei, the tallest of the four sacred Buddhist mountains of China (at 3099 meters) and is truly a wondrous site to behold.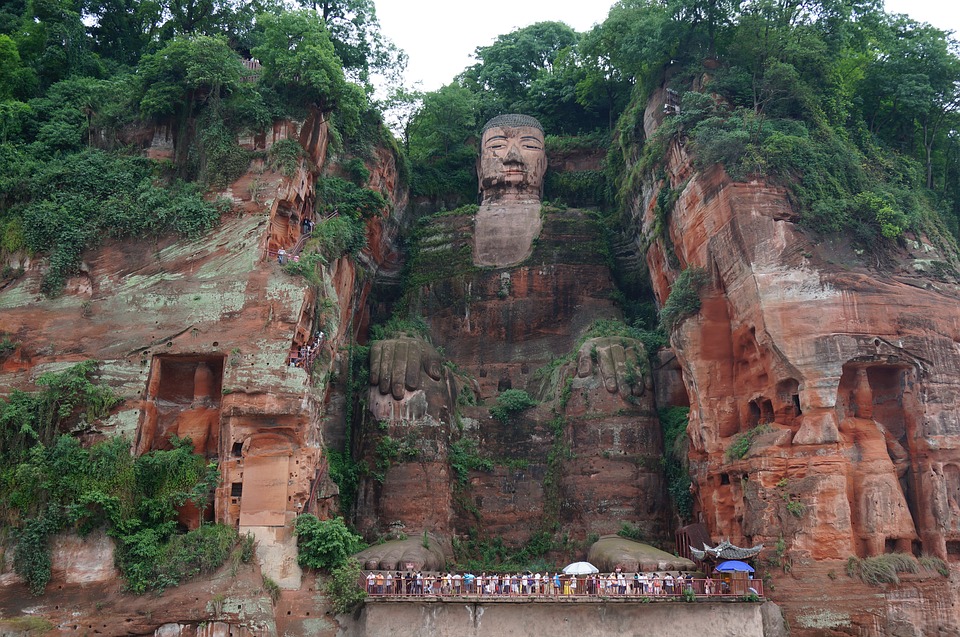 A scenic walkway takes pilgrims and tourists alike in a complete elevated circle around the giant statue where one can truly appreciate the incredible detail that went into building such a majestic structure. The width of the statue is 28 meters from shoulder to shoulder and each ear alone measures about 7 metres!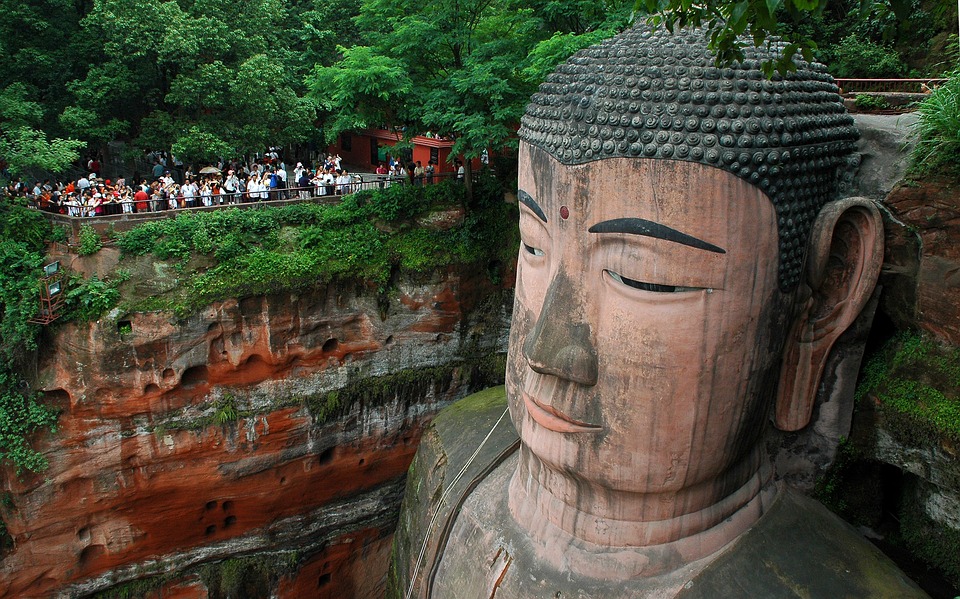 Although some degradation has obviously occurred throughout the more than one thousand years since its construction, the statue was declared a UNESCO heritage site in 1996 meaning its conservation is safeguarded by a number of entities. The original builders integrated a drainage system inside the statue that controls the flow of rainwater limiting erosion of the structure.
The Oriental Buddha Park
Adjacent to the Leshan Buddha we find the Oriental Buddha Park, a massive religio-cultural theme park that deserves a mention. Although modern (it opened in 1994) this curious exposè showcases a variety of stunning Buddhist statues built in a number of vastly different styles (remember that Buddhism is a major religion in varying Asian countries ranging from Sri Lanka to Japan, from Mongolia to Burma).
Mount Emei Scenic Area
For nature lovers Mount Emei, which as mentioned lies directly in front of the Giant Buddha, (A local proverb states that the mountain and hills surrounding it look like a sleeping Buddha) merits just as much of a visit. This was the site of the first Buddhist temple in China and thus has enormous cultural and religious significance. More than 76 monasteries were built on the mountain, many of them housing Shaolin monks that have been practicing blends and techniques of advanced meditation and martial arts for centuries.
Hiking through the trails between lush, foggy forests catching glimpses of mischievous Tibetan macaques endemic to the region, before arriving to the Golden Temple at the summit is a simply eye-opening experience. In any case there's also a cable car that comfortably reaches the top.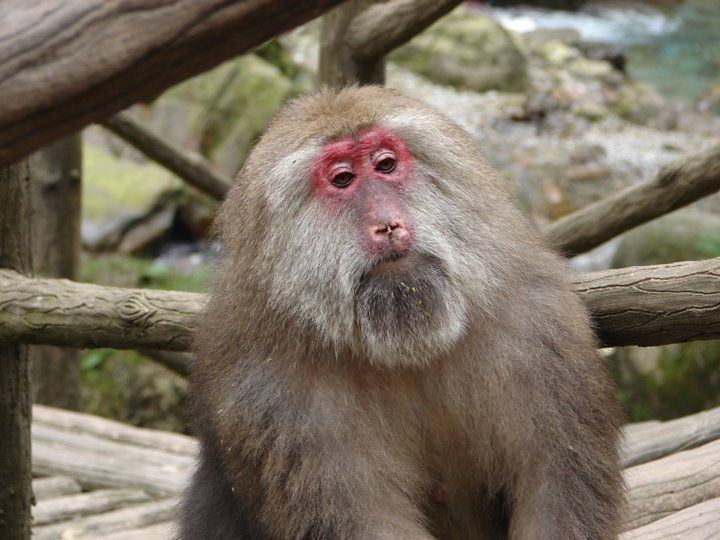 To conclude, the Leshan Giant Buddha and surrounding area is a criminally underrated section of China that could easily be on par with sites such as the Pyramids or the Parthenon but at the same time its relative obscurity outside of China means that it has not yet suffered the negative affects of mass, unbridled tourism.
Sichuan as a whole is stunning region, resounding with culture and raw beauty and should definitely be visited, especially as it shows that although the country is modernizing at a an incredible rate, it's heritage is still jealously protected.