Nestled in the foothills of the Himalayas, Kathmandu is a crossroads of culture as diverse as the country itself. With a history dating back thousands of years, the ancient capital has a story hidden behind every shrine.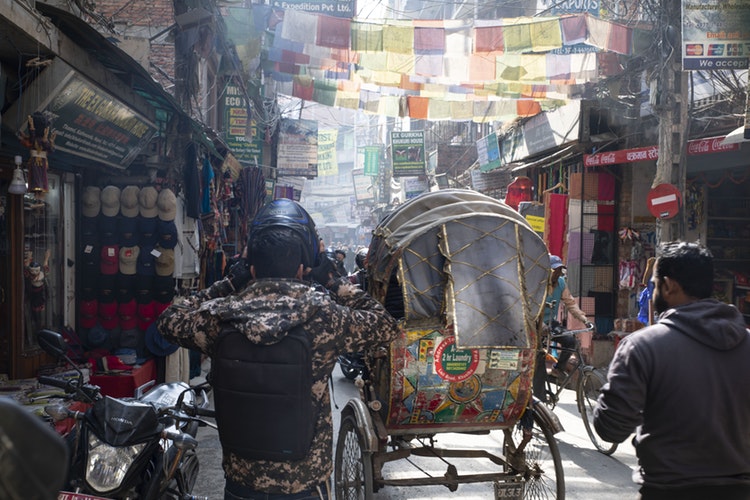 What To Know
No matter where you're traveling in Nepal, chances are you'll be spending at least a few days in Kathmandu on either end of your trip. While the city's full tapestry cannot be revealed in so short a time, trips to a few key sites can still give you a taste of it. After the 2015 earthquake that devastated the region, Kathmandu is well on its way to recovery, and has already rebuilt or repaired many damaged sites. Still, expect to see some buildings under renovation – stay and watch to view ancient artisanship passed down to the modern generation. Most everyone in major tourist areas speaks English, so don't expect too much trouble getting around. For the easiest experience and quick access to shops and restaurants, consider staying in the Thamel district, or near Baudhanath if you're looking for something a little different. Walking is the best way to see the city, though taxis and tuk-tuks are available as well for a true taste of Nepali traffic. At 112 Nepali rupees to one U.S. dollar, expect prices to be relatively inexpensive, and don't forget to bargain in the tourist-area shops! Dress for a temperate climate, and bring a bandana or mask if dust bothers you.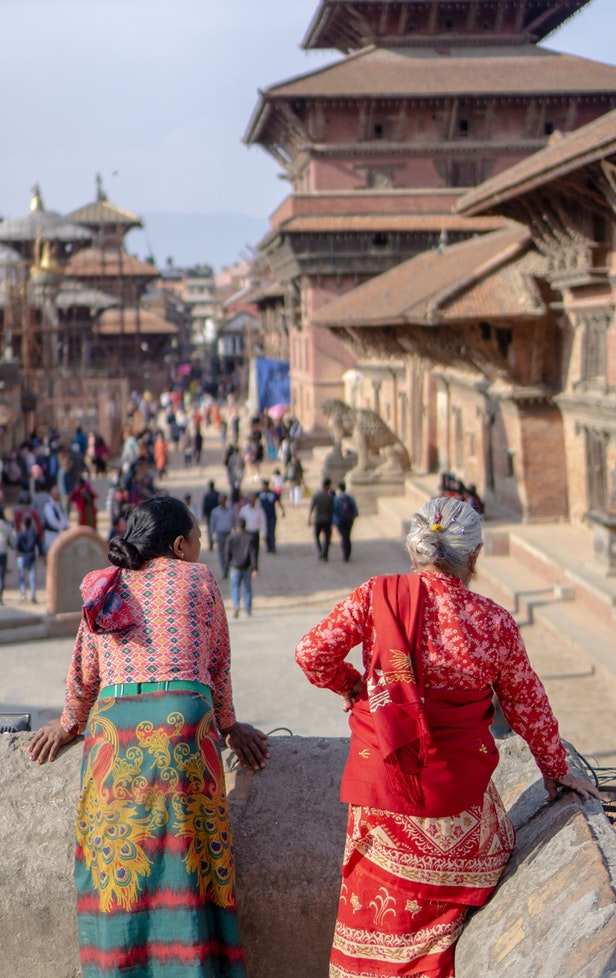 Essential Excursions
As smaller shrines lurk around every corner, so do larger religious sites dot the city's landscape. Pashupatinath, a major Hindu temple complex and UNESCO World Heritage site, resides on the banks of the Bagmati river. Though non-Hindus are forbidden from entering the complex itself, the opposing river bank provides excellent views of the area and hosts intriguing shrines in its own right. Be prepared to encounter sadhus (Hindu holy men) and wild monkeys. You may also witness funeral rituals on the river. In contrast, the enormous Buddhist stupas of Swayambhunath and Baudhanath offer totally different spiritual experiences. Swayambhunath rests on top of a large hill, and climbing it leads to the stupa, a Buddhist monastery, and panoramic views of the city – that is, once you've caught your breath. Baudhanath, meanwhile, sits at ground level and is surrounded by alleyways filled with shops, cafes, and hostels. Finally, check out Kathmandu Durbar Square to view the old seat of royalty, and try to catch a glimpse of the Kumari – the Living Goddess – at the nearby Kumari Ghar.

Enticing Eats
There are few Western chains that have extended their reach to Kathmandu, though there are a slew of independent international restaurants available. The real cuisine, however, can be found in local cafes. Dal bhat, a rice and lentil dish, is the staple food here and a must try. So too, are momos – Tibetan style dumplings that come in vegetable, chicken, and buffalo ("buff") varieties. Wash it all down with dudh chiya, a local spiced milk tea that never fails to satisfy. Note that vegetarian options are plentiful, while beef can only be found in select international restaurants.

Header photo by Antonio Beltran Rodriguez on Unsplash