Skiing vacations are great. Whooshing down the slopes surrounded by majestic peaks and thick forests. Enjoying delicious alpine food and cosying up in chalets with your family and loved ones. Breathing in the crisp mountain air and just overall breaking with the stress of city life even for just a weekend. But a question comes to mind, who can afford it these days?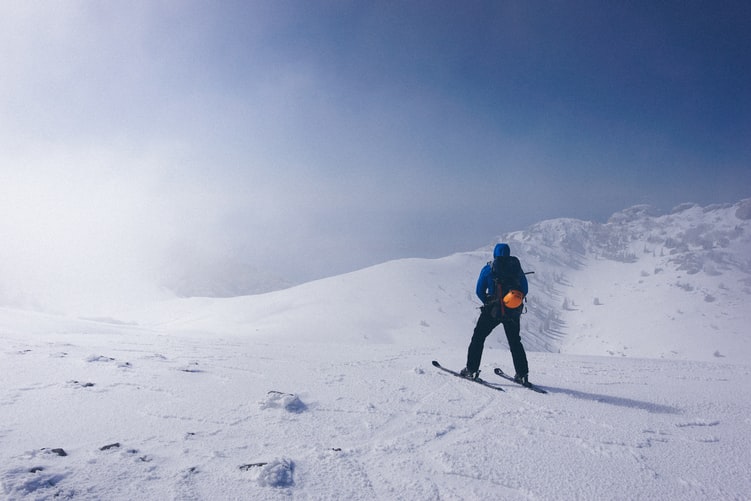 Median prices for a daily skipass in alpine resorts in Italy, Switzerland, France and Austria now average around 60-70€, reaching up to 100€ and more in exclusive locations. We're here to shed some light on a skiing destination that won't cripple your finances while also being one of the most all-rounded and aesthetically pleasing resorts in Europe.
Krvavec is the name, Slovenia is the country. The resort is located on a sprawling plateau averaging 1500-2000mt in height. It's location already gives it bonus points by way of simple logistics. It is a mere 10km from Ljubljana's Jože Pučnik airport, making it the closest ski resort to an international airport in Europe (only 25km from Ljubljana itself!). Kranj, the fourth largest city in Slovenia, is a picturesque town and the closest to the resort.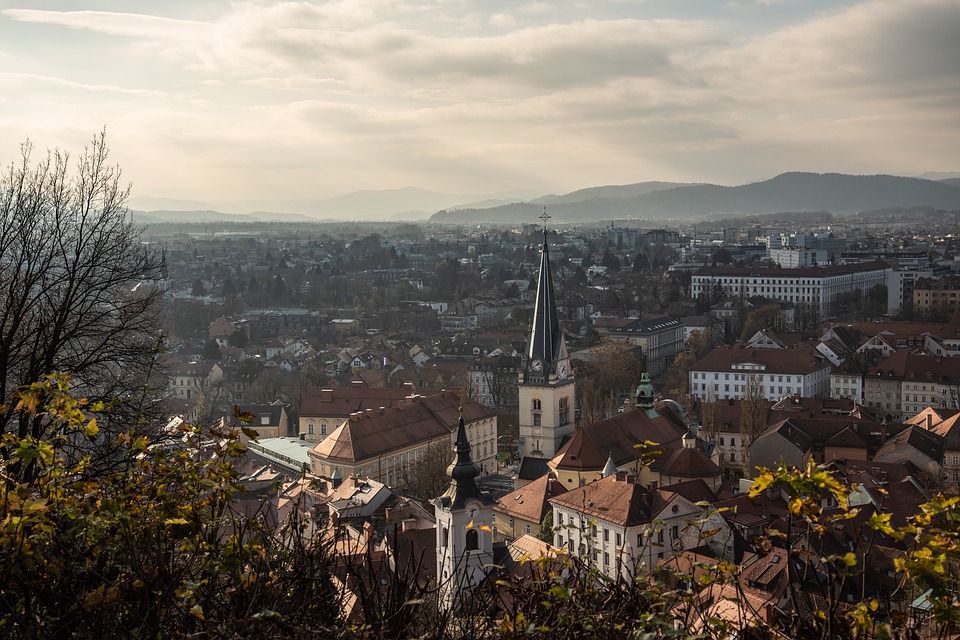 Let's get to Krvavec though. As mentioned, the resort is situated on a massive highland in the Kamnik Alps, though it may seem less scenic than other locations encircled by famed peaks and deep valleys, Krvavec's unique position makes up for the lack of prominent features by being literally above and engulfed by clouds. Take the first lift up and be mesmerized by the view below, while the surrounding thicket of impenetrable woods give off an aura of chilly serenity.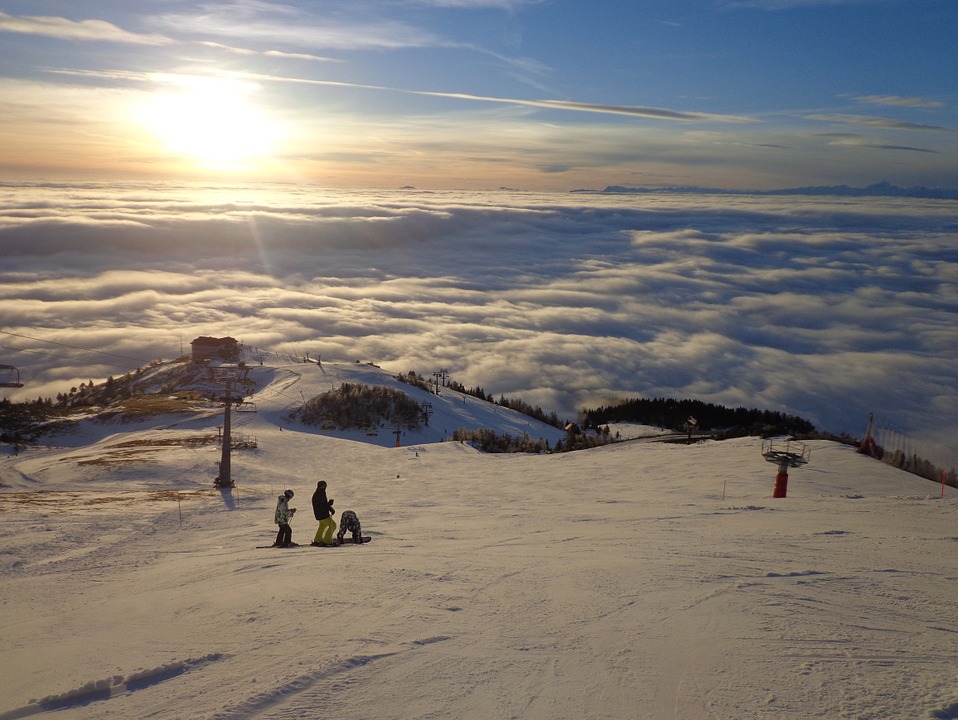 The Resort
Krvavec is Slovenia's second largest ski resort with around 30km of splendidly maintained slopes for all levels. This includes beginners and young children donning on skis or snowboards for the first time to weathered pros who can also check out (with caution) the available free-riding ranges and the state-of-the-art snow park. Krvavec's park is reputed to be the best in the country. 800m in length with carefully crafted jumps in a crescendo where intrepid freestylers can reach airs varying from 3 to 18m.
The park also offers a collection of boxes, flat rails, double kink rails and more. Fancy skiing in the evening? Night skiing is totally available from 16:30 to 20:00, meaning you can catch a dinner of local Slovenian cuisine (with an alpine twist) directly on the slopes.
Other Activities
And for lovers of long alpine walks with the aid of sealskins and snowshoes or cross-country skiing, there are kilometers of untouched trails. Losing yourself in the silent woods that surround the resort can be just as rewarding (mentally and physically) as intense downhill skiing.
Children can also enjoy an entire snow-playground just for themselves while Krvavec's two ski schools are more than adept in teaching beginners of all ages organizing a slew of carefree activities geared to showing kids mountain appreciation from early on.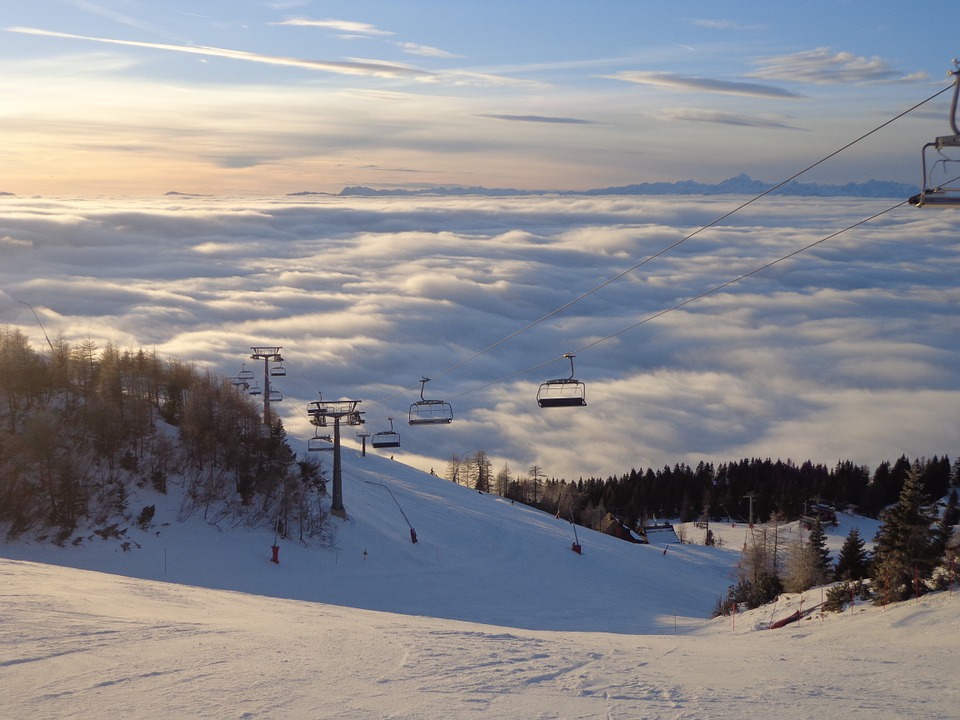 Accommodations
Did I mention that Krvavec is internationally recognized by the World Ski Awards as best Slovenian resort three times in a row and that a day pass costs around 25€? This also goes for accommodation. Amenities are a plenty in the hotels and Bnbs that mark the territory. One can easily find hotels equipped with saunas, inside pools, and spas that are a blessing after a hard day of hurtling down the mountains. The gastronomy side shouldn't be underplayed either.
Most guesthouses offer delicious delicacies of staple Slovenian food including Kasha (the Eastern and Central European equivalent of porridge) for a nutritious breakfast ranging from local plays on goulash, dumplings (Idrijski žlikrofi) roast beef and sauerkraut (Matevž), soups and stews (Jota and Obara) and delicious pastries that make a for a hearty and robust diet perfect for the alpine lifestyle.
Not persuaded if this is one of the best ski resorts in Europe? Krvavec is steadily rising in notoriety as a premier skiing destination. Might it be the unspoiled nature? The state-of-the-art infrastructure? The unique location? All at incredibly affordable prices? A combination of the above ensures that this humble resort has all the cards to become even more famed, my advice is to get in on the action before that happens.