I want to emphasize that this experience is solely my own. My personal situation does not reflect on how other travelers are managing the coronavirus COVID-19 pandemic.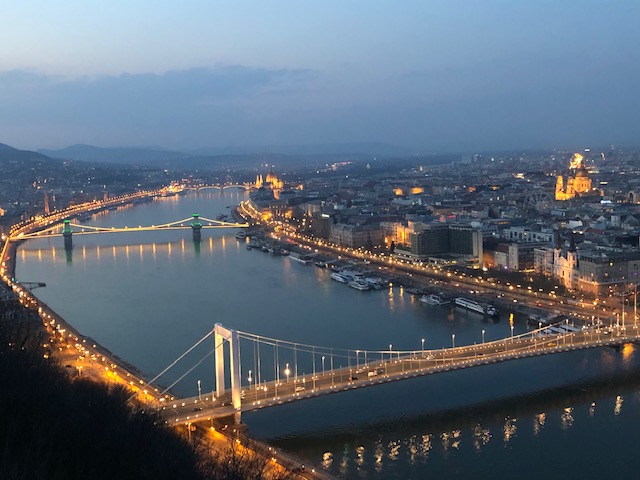 While lying in my hostel bed 3:00am local time after two flights and a lengthy layover, that's when the news was relayed to me via email.
"You know Trump banned flights from Europe, right?"
I was dumbfounded, so I scrolled through news outlets on my phone and it was plastered everywhere. In just a couple days, travelers from the EU would not be allowed into the United States. Being completely honest, I didn't think much of this revelation.
I wasn't going back to the United States anyway. My mind was fixated on the epic adventure to the 7,000-meter mountain peaks, alpine lakes, nomadic tribes, historic trade routes and nerve-rattling road trips of Central Asia that I had been planning for months. I had a flight booked from Budapest to Nur-Sultan (formerly Astana), Kazakhstan in three days.
And that's when things began to unravel!
Country after country began closing their borders as the hysteria about coronavirus ramped into overdrive. Millions of people were being forced to shelter in place as I pondered my next move.
Should I board my flight to Kazakhstan or not?
My Scenario
Up until the day of my scheduled flight, the Kazakhstan border remained open. The number of cases in the country was still at a bare minimum, so maybe I would be alright. I feel healthy, they're not quarantining Americans and the borders are still open. Okay, maybe the signs are telling me to go ahead.
But my gut instinct kept telling me it wasn't going to be a smart decision. I work online as a freelancer and getting quarantined abroad for 14 days would be the worst-case scenario, financially speaking. The thought of going two weeks without getting any work done and no money coming in made me cringe.
My ultimate decision was to stay put in Budapest. Then this happened…
Borders Closed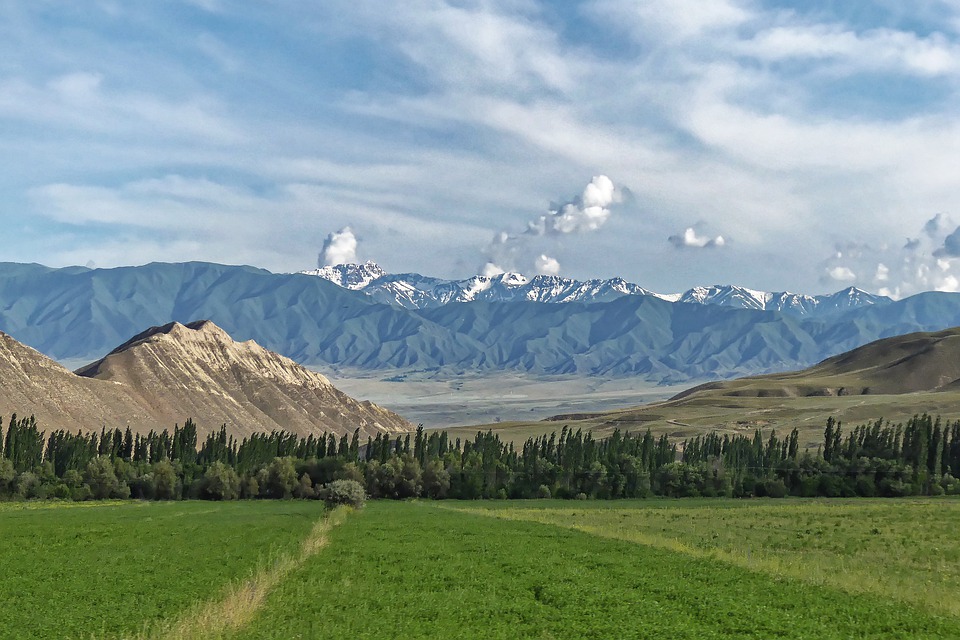 Not even two hours before my flight was supposed to take off, the Kazakhstan borders were closed to all foreign travelers. It wasn't just Kazakhstan. Uzbekistan closed their border the same day and Kyrgyzstan soon followed, meaning there was no way I could venture around the region right now.
But one by one, Europe was getting shut down like other parts of the world. Hungary borders seven countries and all their borders were beginning to close to all outside travelers.
Then the moment finally came, Hungary closed its borders to all foreigners.
What I Decided to Do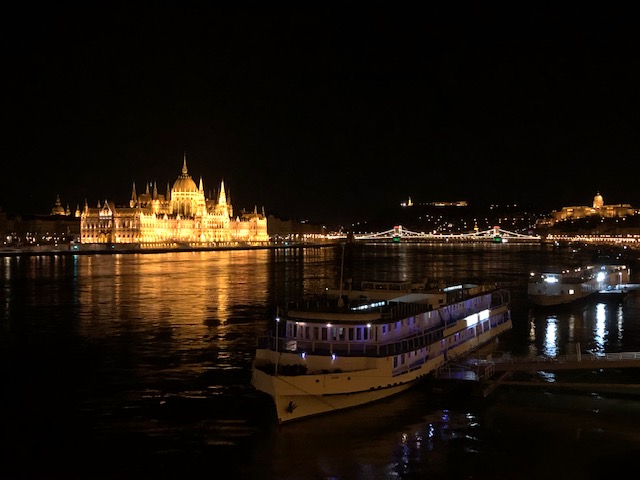 Of course, I could have flown back home to the United States. However, it's in my nature to be an eternal optimist and I still have hope that, eventually, I'll make it to Central Asia. Ultimately, I decided to stay put and explore all possible things to do in Budapest, until everything calms down.
The world will get through this despite some believing it's the end of humanity. It's just a matter of when society returns to a sense of normalcy.
Plus, the mad dash for U.S. travelers to rush back to the country was horrifying to witness on my news feed. Flight prices had ballooned to thousands of dollars, airports in the states looked massively overcrowded and the whole situation was a nightmare.
I was traveling alone this trip and didn't want to put anyone I know at risk by being exposed to such a gargantuan crowd. And the hostel I was staying at in Budapest was cheap. I could use the downtime to catch up on my work.
My Emotions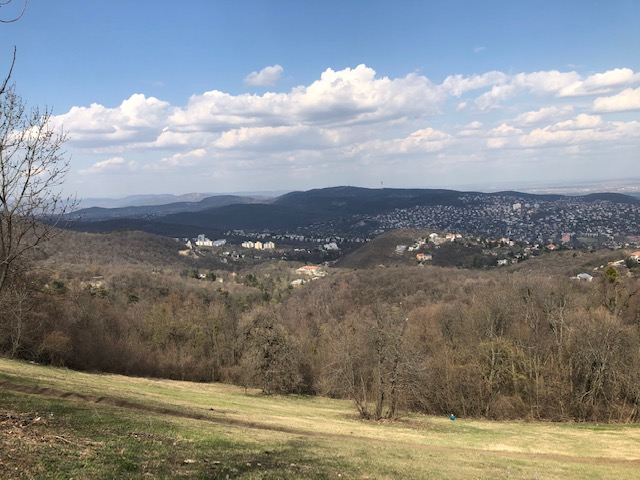 Honestly, it's not the virus itself that gives me anxiety throughout this situation. It's just the sheer uncertainty of everything and watching so many people getting whipped into a panic.
Maybe I'm naïve or just confident in my healthy lifestyle habits, but I haven't changed my behavior to avoid getting sick. I'm a bit of a germophobe anyway and always wash my hands about 50 times per day.
But not having any clue whatsoever when I can make a structured plan for what lies ahead drives me crazier. And having to stay inside most of the day doesn't do a bit of good for my sanity. When the weather's nice, getting outside to soak up that vitamin D is a huge stress reliever.
Also, it's essential to let my loved ones know at least every other day that things are alright. As a traveler in this kind of situation, the uncertainty takes its toll on your family as well. Just touching base with a few quick messages through social media or a messaging app calms everyone's nerves.
What I'm Doing While Stuck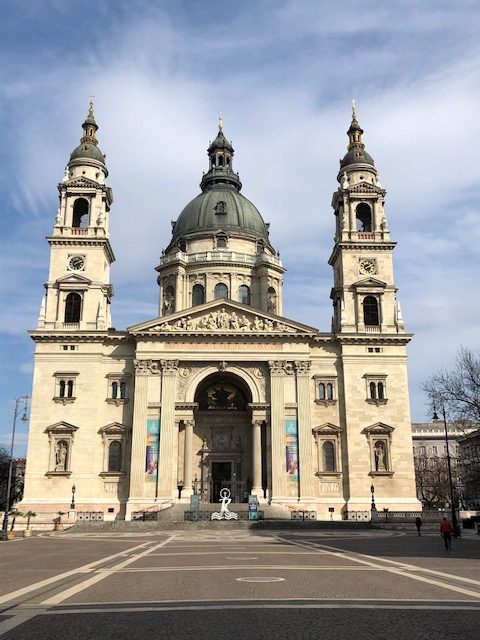 Work! That's really about all I can do. And I'm grateful for online work now more than ever. I cannot imagine how bored I would be sitting inside a mostly empty hostel when nearly everything is closed. It really sucks the fun out of traveling being forced inside most of the day.
Luckily, staying busy on the computer helps pass the time during this corona lockdown. And it keeps money coming in until I can travel again.
But it hasn't been all work and boredom. Even though Hungary is under lockdown at the time of writing, "individual sports" and "recreational walking" is still allowed. That has given me the chance to explore much of the city without the typical tourist crowds.
Much more on the best sights of Budapest for another time!
What About Cash?
When I first arrived in Budapest, I had $80 USD in my wallet. I wasn't planning on using that until I got to Kazakhstan, but my hand was forced this time. All the cash I had was exchanged for Hungarian Forints.
I've been able to use credit cards at restaurants, grocery stores and pharmacies. The only other time I needed cash was for a security deposit on the key at my hostel.
One big travel tip if you're in Europe. Avoid Euronet ATMs like the plague. A total scam!
My Advice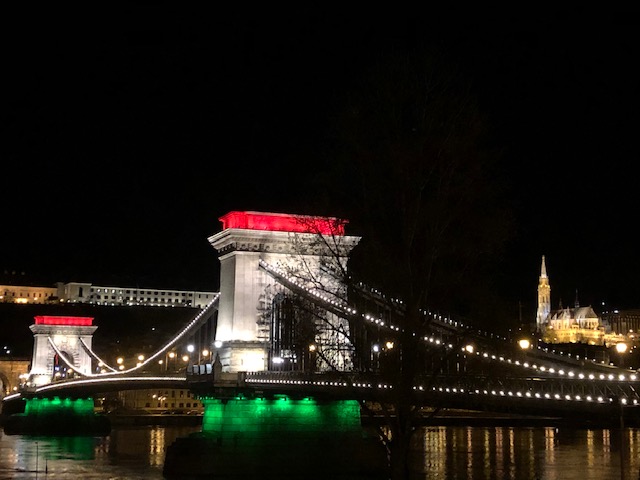 If you're like me and derailed travel plans have you stuck somewhere, please stay calm. Don't give in to the fear perpetuated by the media and rationally think about what plan of action is right for you.
Can you afford to stay where you're at? How widespread is the pandemic in the country you're in? Is it safe to travel back to your home country? Will they cancel all the flights back home?
These are all questions you need to ask yourself but never resort to panic. Relax, stay in touch with your loved ones and take things one step at a time.
If you have no clue what you should do, you can contact your country's embassy for guidance.
Another thing I highly recommend is attempting to find work online, especially if the coronavirus pandemic affected your job. Today's digital age has opened so many doors to earn an income on the internet.
If you've never tried working online and you're curious, do your research to see what works for you. For those who already earn money online, try to diversify your income.
Lastly, take care of your body! I'm a big advocate of boosting your immunity naturally. That means eat plenty of nutrients, like citrus fruits for vitamin C, and soaking up sunlight for vitamin D.
Stay happy, healthy and we'll be traveling again soon!