Split is every traveler's dream. Beautiful weather, fantastic history and nature, and cool nightlife are just some of the things that make the city in Croatia a hot spot for tourists from all over the world.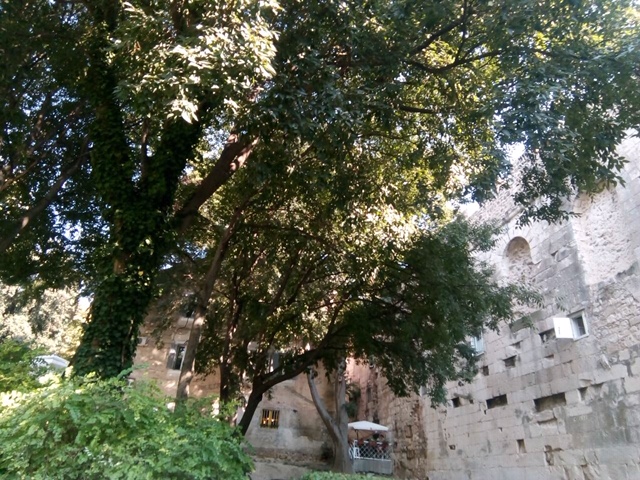 The most beautiful part is the harbor, where you can enjoy the glorious smell of the sea while having a drink at one of many coffee places or bars. The Promenade is also filled with fancy restaurants, where you can find freshly prepared seafood as well as other cuisines typical for this region. With amazing selections of wines, all you should do is relax and enjoy every moment. Even if you somehow get bored of it, there are numerous day trips you can take. One we highly suggest is to Plitvice Lakes National Park, you won't get disappointed!
However, once you get to Split, it would be a pity not explore the Old Town, because that part is simply magical. One of the spots you cannot miss is Diocletian's Palace, made after former Roman imperator went to retirement. The old town of Split is an ode to ancient Rome since Dalmatia was part of it and all historical changes that came later just made this city even more unique. When you go to the top of the Bell Tower, you can see the whole town, in all its glory. Right next to it is Mausoleum, the oldest Catholic cathedral in the world. It shows all the richness and since it is still a place of worship, what will amaze you, is that everything is in perfect condition. Remember, this place was built over 700 years before Columbus discovered America, so we are digging deep into history.
While Split is the second largest city in Croatia, it is still small so that you can go on foot. And straight from the Mausoleum, you can get to the Temple of Jupiter. As you are about to enter, there is another miracle: the giant, old sphinx. How did it get there? Well, it was brought from Egypt in the first century alongside 11 more. The Temple is quite cold, even scary, with various statues in mint condition. This is a place where you get to explore history, art, and archaeology, but also satisfy your need for knowledge. And while the Temple is borderline creepy, especially the ceiling with some flowery faces, once you go to the underground Crypt, you will get the strangest feeling that you are no longer in the XXI century. While the whole experience can be unsettling, it is also amazing to see, for yourself, what the world used to look like.
The Old Town is full of mysterious corners, so to fully enjoy it, it is best to get a guide. While you have to pay to explore these parts of the Old Town, it is more than worth every penny. Once you get to the not so old part of Split, you will feel like you left one world and entered another. You don't even need to come here during the season. You can visit Split at any time, because, despite being on the sea, it is much more than that. However, if you want to explore the nightlife and the summer atmosphere fully, don't hesitate; the city is full of pleasant surprises.