Whistler. Lake Louise. Banff. These are the names you often hear when mentioning the top ski destinations in the Great White North.
These are all majestic places for a top-notch winter getaway, but British Columbia and Alberta are a treasure trove of Canadian winter action. It would be a shame to miss out on some of the hidden gems out there in the Canadian backcountry.
If you are wishing to hop off the beaten path, one destination I would like to highlight is Revelstoke Mountain Resort. Deep in the wilderness of British Columbia, Revelstoke boasts some of the most death-defying ski runs in Canada with far-less fanfare than its Olympic-savvy and glamorous resort counterparts.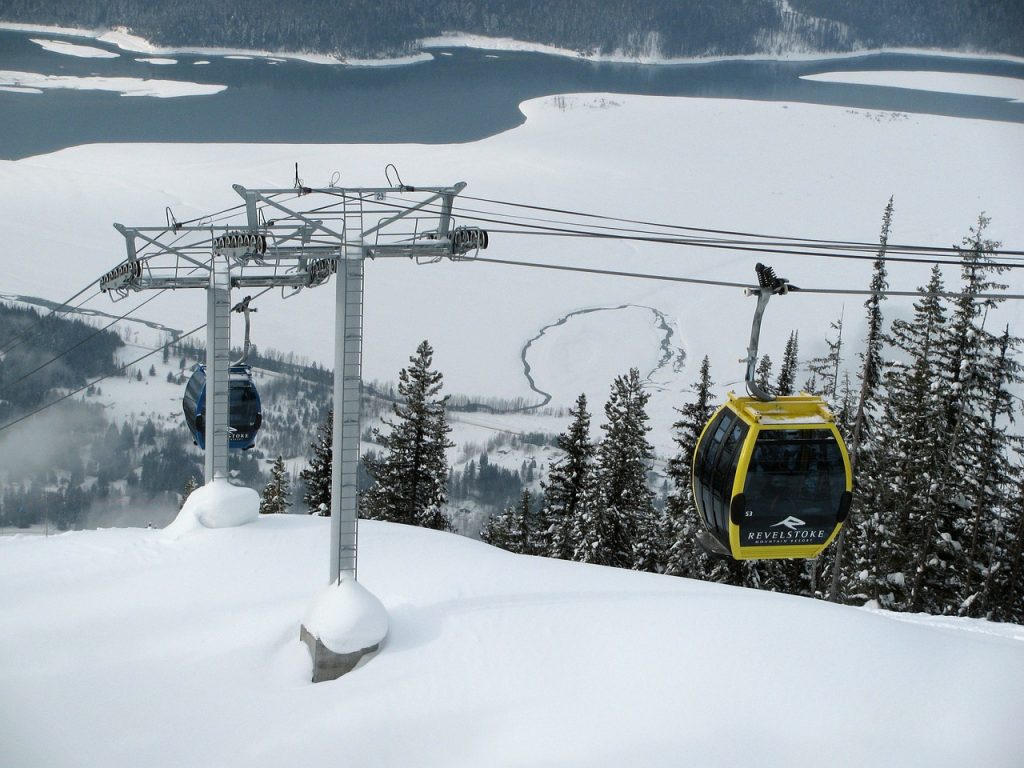 Revelstoke's claim to fame is providing riders with more vertical skiing space (1,713m) than anywhere in North America. With a healthy range of 12m – 18m of snowfall per year, there is plenty of deep snow for an action-packed winter.
With its relatively recent addition to the Mountain Collective Pass, Revelstoke's popularity will only increase within the skiing community.
Read below to discover why Revelstoke may very well be Canada's ultimate winter destination!
World's Most Diverse Winter Destination?
The number of adventurous activities at Revelstoke is off the charts and the resort may very well be the most versatile in the world! Nowhere else on the planet can you try cat, heli, lift and backcountry skiing just minutes from your front door.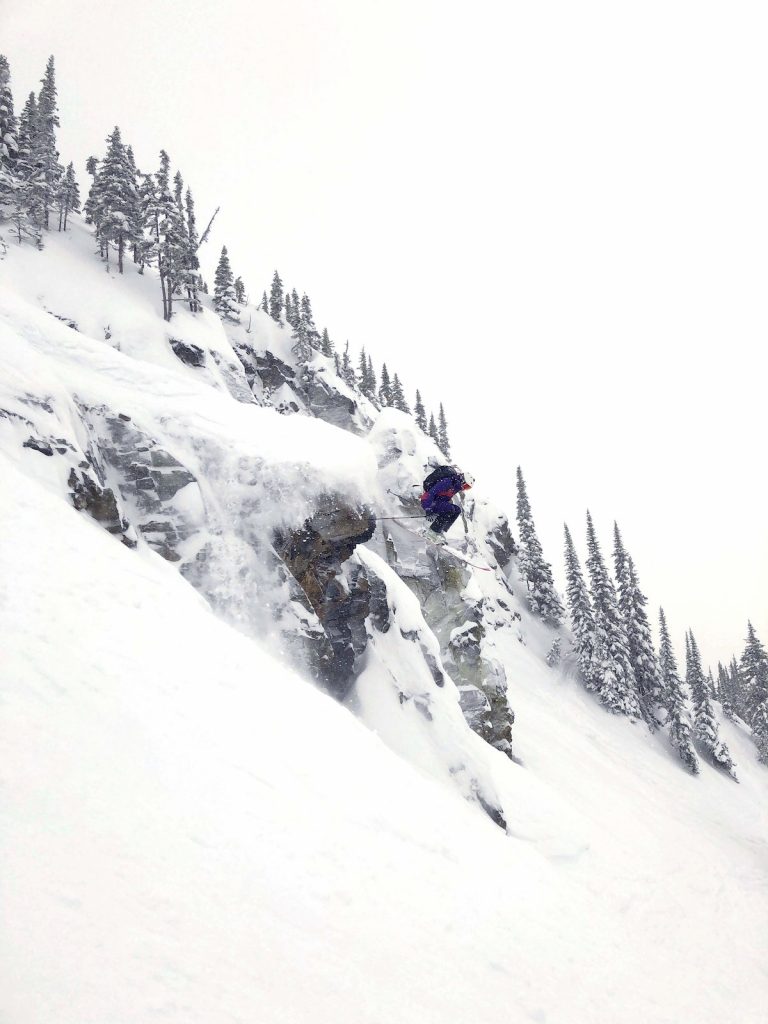 In fact, Revelstoke is one of the top places in the world for heli skiing with its unique combination of powdery snow, clear days and light-wind. There are tons of opportunities to ride high into skies for a heart-racing ski experience. Adventure keeps on rolling after sunset as illuminated trails offer a heavy dose of Nordic skiing excursions.
Hiking in the Canadian Rockies may be known as a summer activity but winter trekking in and around Revelstoke is an otherworldly experience. Nearby Mount Revelstoke National Park and Glacier National Park have phenomenal hiking paths suitable for any level.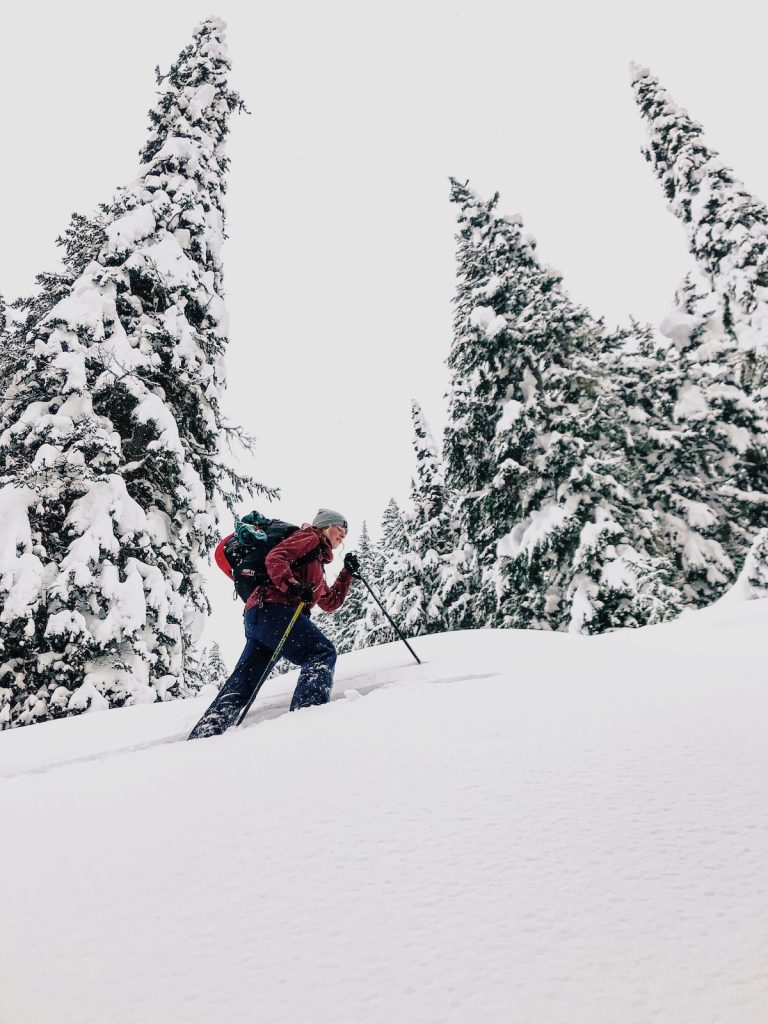 Fat biking, snowmobiling and fun-filled local hockey games are among the other winter activities available in town.
Family-Friendly Adventures in Revelstoke
Revelstoke may lack the glitz and glam of other prominent Canadian ski resorts but that is the perfect recipe for family fun. The town of Revelstoke itself has a laid-back, hippy atmosphere that feels like a home away from home. Quirky restaurants scattered across town often have kids' menus and a diverse range of options for mom and dad.
The Revelstoke Outdoor Centre hosts Kids Night Out throughout the ski season and it is tailor-made for the youngsters. There are plenty of activities to keep the kids active and lessons are available to introduce them to the slopes.
Turtle Creek is the ideal spot for easier runs that are well-suited for the kids or anyone in the family who is a beginner. Explore the powdery terrain as a family by trudging across the mountain by snowshoe.
Do you and the kids love those furry friends? Spend some time with a highly trained team of huskies that will treat you to a thrilling dogsledding ride through the snow.