As the saying goes: "Turkey is too middle-eastern for a westerner, too western for a middle-easterner". Nowhere does this proverb ring truer than Istanbul. This proud megalopolis (15 million inhabitants as of 2019), is literally split in half by the Bosporus strait, with footholds in both Europe and Asia.
Not many cities can boast such a grandiose past, such a vibrant street life and such a historic openness to all cultures as undisputed queen of the eastern Mediterranean. Statistically the city is one of the safest large cities in the world, but like any big city some precautions should be taken, not only for general safety, but also to avoid general unpleasantries that could stain or spoil an otherwise unforgettable experience. Keeping this in mind lets start with the Dont's.
1.
Be aware of taxi scams. There are more than 20.000 licensed taxis in Istanbul, distinguishable by their bright yellow colour, the taksi insignia on the top and meters integrated in the dashboard. There is also an almost exact number of unlicensed taxis roaming the city so only take official ones (regular taxis also have hotel, airport or company information on the side).
ONLY take licensed taxis and even then, take some precaution to avoid scams by keeping exact figures of change, knowing the value of the Turkish Lira (1 TL – 0,15€) and always insisting on meter use instead of a fixed price. The most common scam is taking large detours to hike the meter price up.
Most licensed taxi drivers are honest, but it is still better to be aware of any shenanigans. In any case Istanbul is served by efficient public transport. The city's subway is one of the oldest in the world, and ferries through the Bosporus offer unique views of landmarks of both the European and Asian side. Also many of the central neighborhoods and prominent landmarks are easily reachable by foot anyway. If it comes to needing a ride, call your hotel for a taxi. Uber is also very available in Istanbul and is rapidly becoming the preferred mode of transportation.
2.
Locally caught stuffed mussels served with rice is a popular street food in Istanbul. A good bet is to avoid the stands which sell them though, as not only are many of the mussels fished illegally, causing environmental strain, but they can be a health hazard. Most are fine to eat, but it is still much safer to try them in a restaurant or any kind of closed venue, food and other essential goods are very cheap in Istanbul so it's really not worth the risk (an average meal for one person ranges between 10-20 TL or 1.50 to 3€).
3.
Narghile or Shisha cafés are appreciated both by locals and foreigners but prices can vary greatly even between two establishments on the same street (or side by side). Always ask directly for the price before sitting down (a good rule for any bar or restaurant). In many places haggling for a better price is not only accepted but encouraged so get ready to bargain. Being the cosmopolitan city that it is, English is the tourist lingua franca, although many other main languages are known far and wide (Arabic, German, French and Italian are commonly spoken by locals). Learning some basic Turkish vocabulary will undoubtedly be of use and will certainly help gain sympathy with the locals.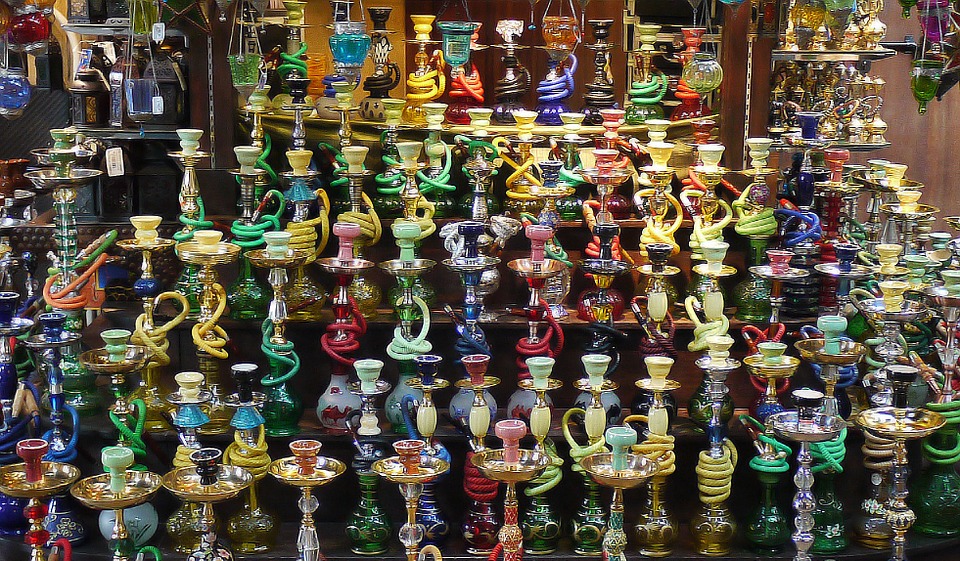 4.
A very common scam in Istanbul involves the city's characteristic shoe-shiners. This form of employment is still very much alive in Turkey, with numerous shoe-shiners distributed on street corners and squares all over the city. The scam is simple, and thus avoidable if one knows about it. A shoe-shiner will walk past a tourist and "accidentally" drop his brush. The tourist brings the brush to the shoe shiner who in appreciation offers his services. Usually they will talk about family and economic problems and at the end of the shoeshine charge a much heftier amount than they would to a local. So, if a shoe shiner drops his brush next to you, continue walking, possibly toward a seated shoe-shiner and get those shoes polished and buffed to perfection.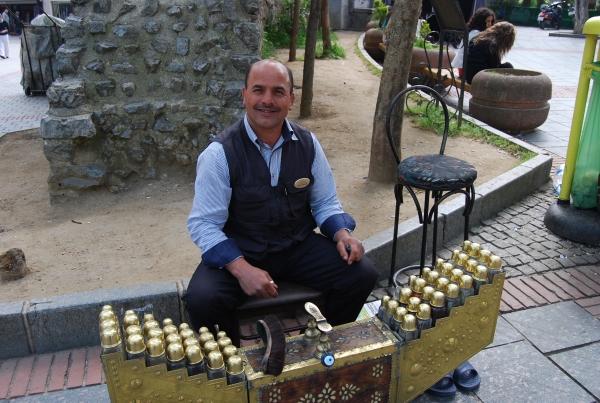 5.
Lastly, we have the potentially worst (but very avoidable) scam. Beyoglu is one of Istanbul's most notorious nightlife districts. Most bars and clubs are perfectly fine but be wary of touts hanging around some establishments especially in the central area. Their modus operandi is to befriend (preferably inebriated) tourists and then convince the person to follow them to certain bars or clubs, whereas they are in cahoots with the owners, proceed to present a very high bill. Avoid these characters, have your wits about yourself (as you should have in any large city) and most importantly set a destination beforehand and you'll be fine.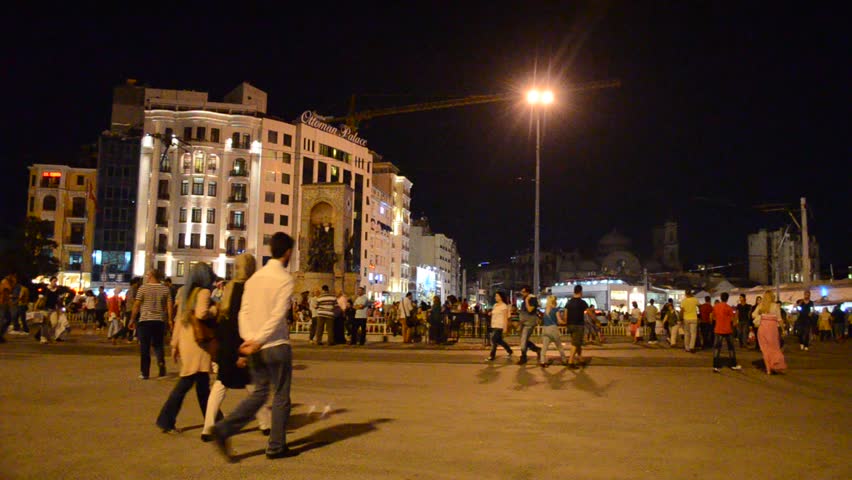 With this we finish our list of Istanbul Dont's. Tune in for our (more uplifting) article on Istanbul Do's. And remember this is advice from a local whose aim is for visitors have the best possible time in one of the most awe-inspiring albeit hectic, cities in the world. PS Don't disturb the cats.